Institute of Social Research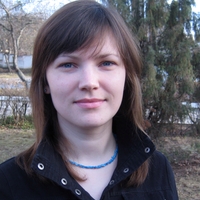 Director: Liudmyla Zhrebelna, Cand.Sc. (History), Senior Lecturer


Contact Information: old monastery building
e-mail: lyudmyla.zagrebelna@oa.edu.ua
tel/fax: (03654) 2-29-49

Institute of Social Research is a research structural unit of the National University of Ostroh Academy established in accordance with Rector's order on 1 June 1997. The establishment and development of the Institute between 1997 and 2007 has been led by Professor Vladyslav Verbets. Since June 2007, the Institute has been headed by Associate Professor Inna Shostak. Lecturer Liudmyla Zahrebelna and students volunteers of the Faculty of Political Studies and Information Management constantly collaborate with the Institute.

Objectives of the Institute: organizing and conducting specific sociological researches; promoting sociology among students; developing theoretical foundations of sociology.

Spheres of activity:
- organizing and carrying out specific social researches at the request of the structural units of the university;
- fulfilling orders for sociological researches from enterprises, institutions and organizations on different levels of organization, carrying out international social researches;
- establishing sociological data bank to provide the structural units of the university, mass media, etc. with scientifically grounded sociological data;
- promoting sociology among students and the public;
- cooperating with sociological research, scientific and educational institutions of Ukraine and other countries;
- participating in regional, national and international scientific conferences and seminars on the current state of sociology, its objectives and role in social, political and socio-economic development of Ukraine;
- implementing the results of research activities into teaching process at the university.
Our news:
1) the following sociological researches were held from January through February 2011: Professors through the eyes of students, Peculiarities of using teaching technical equipment in the university teaching process, NaUOA Virtual Library.
2) the following sociological researches were held from October through December 2010 at the request of the structural units of the university: a research dedicated to the Day of the University (at the initiative of the Department of Documentation and Information), a research about the state of research work at the Faculties of Law and Economics.
3) a number of researches of electoral preferences among the residents of Ostroh and other district centres of Rivne region before 2010 local elections (31 October 31) were held from June through October 2010.